Meet Dr. George Blackwell
How it Began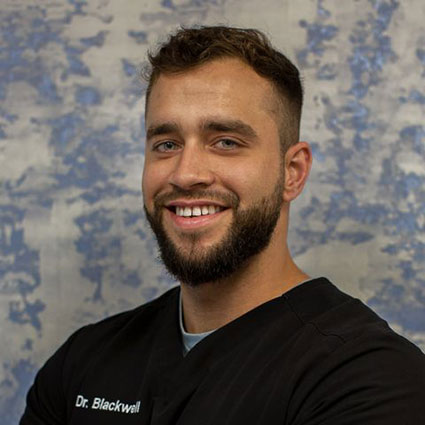 Dr. George Blackwell didn't start his career as a chiropractor. He actually began as a personal trainer in a commercial gym. With his personal training certification and background in bio mechanics, Dr. Blackwell loved helping his clients achieve their fitness goals and was fascinated by the human body.
However, he noticed one of his co-workers, a trainer named James, outshone the rest of their colleagues in terms of anatomical knowledge. Dr. Blackwell finally discovered that James was in school to become a chiropractor; another great way to improve people's health and wellness.
Dr. Blackwell was interested in following in his friend's footsteps to become a chiropractor. The idea of being able to help people with their physical pain was incredibly appealing, however George was overwhelmed by the years of schooling required to become a licensed chiropractor. Then his friend said something that would change his life. "The time will pass no matter what."
Dr. George Blackwell started his journey to becoming a chiropractor and signed up to take his pre-requisite courses that very same day!
Outside of the Office
When he's not in the office with patients, Dr. Blackwell tries to spend as much time as he can with his family and lovable dog. If he's not with his loved ones, you can probably find him in the gym or spending time on the water in his boat or on the beach.
Learn more about him today when you book a visit with us!
---
Dr. George Blackwell | (772) 335-3110