Meet Dr. Madais Rodriguez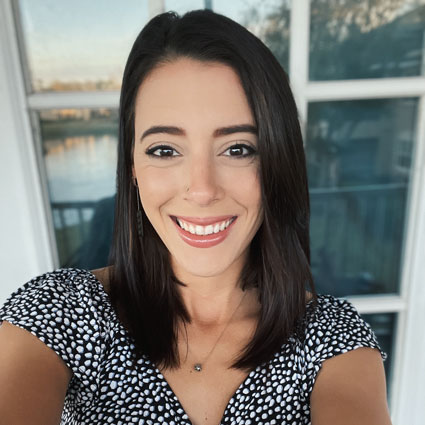 Dr. Madais Rodriguez was born and raised on the beautiful island of Puerto Rico. She has always had an interest in learning about the human body, which prompted her to pursue a Bachelor's degree in Natural Sciences from the University of Puerto Rico in Cayey. After graduating, she decided to move to Florida to pursue a doctorate in Chiropractic from Palmer College of Chiropractic in Port Orange!
One of Dr. Rodriguez's most rewarding experiences as a doctor occurred three months after graduating from Palmer. She took part in a mission trip to serve the Haitian community with a group of chiropractors and chiropractic students. She was able to go to schools, villages, hospitals, nursing homes, and the streets of Haiti treating and helping anyone on her table. It was an enriching experience where she managed to impact the lives of more than 500 Haitians.
Dr. Rodriguez enjoys treating people of all ages, especially babies, kids, and pregnant mamas. She has lots of different techniques in her tool belt, which allows her to better adapt her treatment plan based on the patient's needs.
Dr. Rodriguez is passionate about educating her patients about their bodies and the importance of a healthy lifestyle. She is a firm believer in maintaining your health, as it allows you to enjoy life and look forward to the days to come!
Outside the Office
When she's not at the office, you can find her on the beach, riding her bike, going on long walks, or spending time with family and friends. She is excited to be working at the PSL Health Center working along with Dr. Blackwell, serving and giving back to the community.
Learn more about her today when you book a visit with us!
---
Dr. Madais Rodriguez | (772) 335-3110