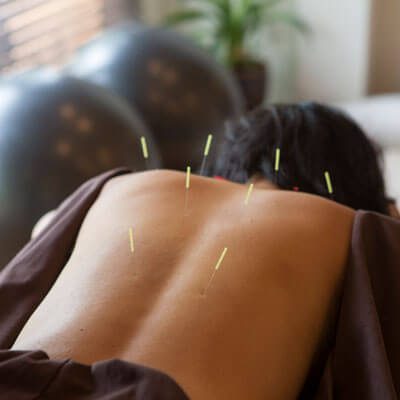 Dry Needling at PSL Health Center
Dry Needling is part of our integrated approach that can address both acute and chronic conditions. It is a tool that allows for precise targeting of muscles that are difficult to access with hands alone. Targeting these tissues with dry needling not only decreases pain in the area, but also addresses the overall dysfunction that could be creating symptoms elsewhere. The patient should notice better range of motion, and decreased pain. When applied correctly, this can have a huge impact on overall mobility, healing from injuries, and improving biomechanics.
What about the needles?
Understandably, many people have concerns about the size of the needles associated with this therapy, however, they are quite tiny! The needles we use are standard acupuncture needles.
Conditions Dry Needling Can Address:
Cervical disc disease
Headaches
Hip pain
Low back pain
Mid back pain
Lumbar disc herniation
Shoulder pain
Elbow pain
Wrist pain
Knee pain
Ankle pain
Neck pain
On your first visit with Dr. Blackwell or Dr. Rodriguez, they can tell you if dry needling is right for you. We offer some of the most affordable pricing in the area, so don't hesitate to make your first appointment and take charge of your health. Book your visit today!
CONTACT US »
---
Dry Needling Port St. Lucie FL | (772) 335-3110