New Patients at PSL Health Center
Before Your Visit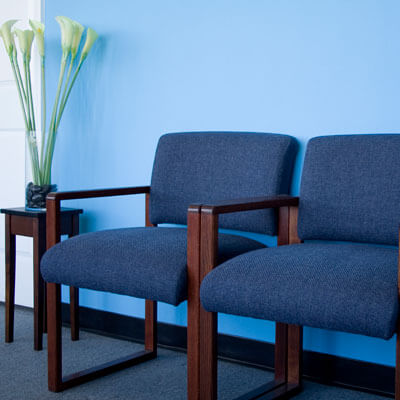 Please have your health history and any available imaging and blood work ready to share. This information can give Dr. Blackwell a fuller picture of your body's needs and inform your course of treatment.
What Do I Wear?
Come as you are for chiropractic sessions.
Your First Session
You will receive treatment on your first visit. We want you to start feeling better right away!
When you first arrive you'll complete paperwork and have your vital signs taken. Afterwards, Dr. Blackwell will take an extensive health history followed by movement and posture observations. Afterwards, you'll discuss his findings and your care plan. This plan may include physical therapy or massage therapy. When all your questions are answered, you'll receive your first chiropractic treatment.
How Often Will I Need Treatment?
This will vary from person to person depending on your health situation and goals.
Will I Have to Have Treatment Indefinitely?
Ideally, we'd like to get you to the point where you no longer need us!
Payment
Our administrator will discuss payment with you before your initial visit. We offer clear affordable pricing and multiple payment options including insurance, HSA, Family Plans, cash and all major credit cards.
CONTACT US »
---
New Patients at PSL Health Center | (772) 335-3110